| Matemática em Acção - Relatório
News
1 | Jorge Buescu has been nominated member of the Raising Public Awareness Committee of the European Mathematical Society (EMS) for the period (2012-2015)

Continuing an active Portuguese collaboration in this area, following Nuno Crato (2007-2011)and José Francisco Rodrigues (1998-2006), who participated at the WMY2000 EMS committee and co-organized the Diderot Mathematical Forum "Mathematics and Music" in 1999, a book was published by Springer in 2002 and was reviewed, in particular, in Mathematical Intelligencer.
- - -
2 | CMAF has supported the CIM (Centro Internacional de Matemática) and the RPA/EMS committee in the organization and promotion of the Workshop - Raising the Public Awareness in Mathematics - CIM-RPA/EMS Workshop, Óbidos, Portugal, 26-29 September 2010, which was reported, in particular, in the EMS Newsletter of March 2011.

Three CMAF members have contributed with two articles that will appear in the workshop book to be publish by Springer:
"Mathematics in Action from Lisbon. Engagement with the Popularization and Communication of Mathematics", by
A.M. Eiró, S. Nápoles, J. F. Rodrigues and J.N. Silva;
and
"The Importance of Useful Mathematics, On Tools for its Popularization, from Industry to Art", by J. Buescu and J. F. Rodrigues.
- - -
3|Promoting the Klein Project, Fundação para a Ciência e a Tecnologia has sponsored, via CMAF, the Portuguese translation of the F. Klein book "Elementary Mathematics from an Advanced Point of View", published by the Portuguese Mathematical Society: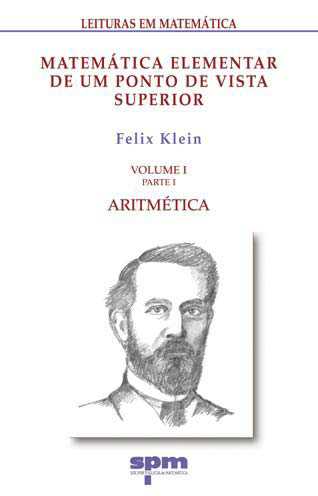 "Matemática Elementar de um Ponto de Vista Superior"
2009 - Leituras em Matemática 6º vol.
2010 - Leituras em Matemática 10º vol.
2011 - Leituras em Matemática 11º vol.
and has co-organized two Klein conferences in collaboration with CIM:
"Didactics of Mathematics as a Mathematical Discipline", held at the University of Madeira, in October 1-4, 2009

and

"Elementary Geometry from an Advanced Point of View", held at the University of Aveiro, in September 1-3, 2011
- - -
4 | CMAF supported the production, by the CIM in collaboration of MFOberwolfach, in 2010, a 9'30'' film of art and mathematics on elliptic curves and cryptography, entitled "LPDJLQH D VHFUHW". Its English version may be seen in YouTube.
- - -
5 | The project "Matemática em Acção", in collaboration with the Lasige and the FCUL has produced an interactive DVD in the "A HISTÓRIA DO PI", published by Textos Editores, Lisboa, 2007, which is described in the article "Visualization in Learning Mathematics with Hypervideo", by T. M. Apostol, T. Chambel, S. Nápoles, J. F. Rodrigues, L. Santos, that was presented at Envc'2005, Encontro Nacional de Visualização Científica, Centro Multimeios, Espinho, 17 Set 2005.
< back to Menu